Daily Top News From Albania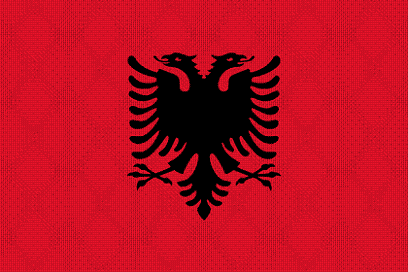 Albania Profile:Full name:
The Republic of Albania
Population:
3.2 million (2007)
Capital:
Tirana
Major language:
Albanian
Major religion:
Islam
Life expectancy:
73 years (men), 80 years (women) (UN)
Monetary unit:
1 lek = 100 qindars
Main exports:
Chromium and chrome products
GNI per capita:
US $2,580 (World Bank, 2006)
Internet domain:
.al
International dialling code:
+355
Albania
, officially the Republic of Albania (Albanian Republika e Shqipërisë], or simply Shqipëria) is a country in South Eastern Europe. Albania is bordered by Greece to the south-east, Montenegro to the north, Kosovo to the northeast, and the Macedonia to the east. It has a coast on the Adriatic Sea to the west, and on the Ionian Sea to the southwest. It is less than 72 km (45 miles) from Italy, across the Strait of Otranto which links the Adriatic Sea to the Ionian Sea.
The country is a member of the United Nations, the Organization for Security and Co-operation in Europe, Council of Europe, and World Trade Organisation. It is also a potential candidate for membership in the European Union and received a NATO membership invitation on 3 April 2008.
Albania
is a parliamentary democracy that is transforming its economy into a market-oriented system. The Albanian capital, Tirana, is home to 350,000 of the country's 3.6 million population. As a result of the opening of the country in the post-communist era,
Albania
is now undergoing a development boom as its telecommunications, transport and utilities infrastructure is being revamped.